A bit about John Hadfield...
One day, while performing solo at a festival in Wilkes Barre Pennsylvania, a story teller suggested that John should think about doing an educational program - maybe a science show! Bells and sirens went off in John's head. Then the fire engine passed by and in that quiet moment he thought, "Wait - that's perfect! Everything I do is related to science!...
John Hadfield is a modern day renaissance person. This award winning singer songwriter and former circus performer is also a professional dog trainer, worked at the White House with the White House Communications Agency, has a degree in Russian language, has worked with a trained bear and monkeys, is an accomplished stilt walker, a graduate of the elite Ringling Bros. Clown College, an army veteran, and a black belt (and fukushidoin) in aikido.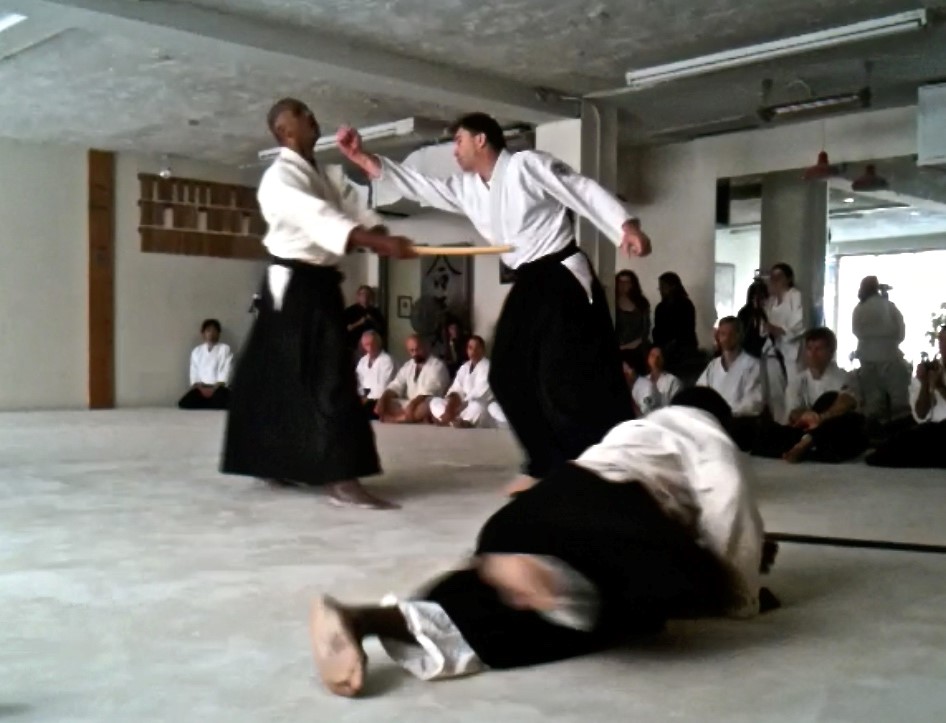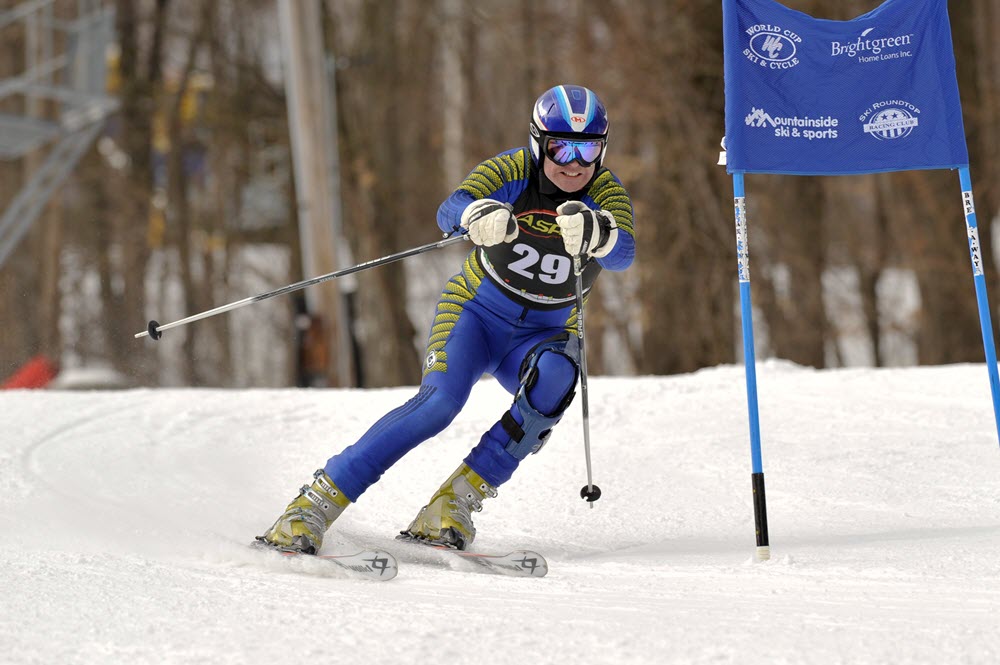 He is also just a regular guy who looks after his mom, likes to watch baseball, can teach your dog to find your keys or put away his toys, and can keep an auditorium full of people entertained for an hour - using nothing but a a microphone, some juggling balls, a magic wand, four or five spinning dishes, a couple robots, a Van de Graaff generator, 3 puppets who don't really get along with each other, a floating hat, a disembodied robotic monkey head and a piano playing mind-reading dog.
But it all started back in 6th grade, when his favorite teacher, Mr. Mazza. told him that someday he could be anything he wanted to be. There were just so many choices…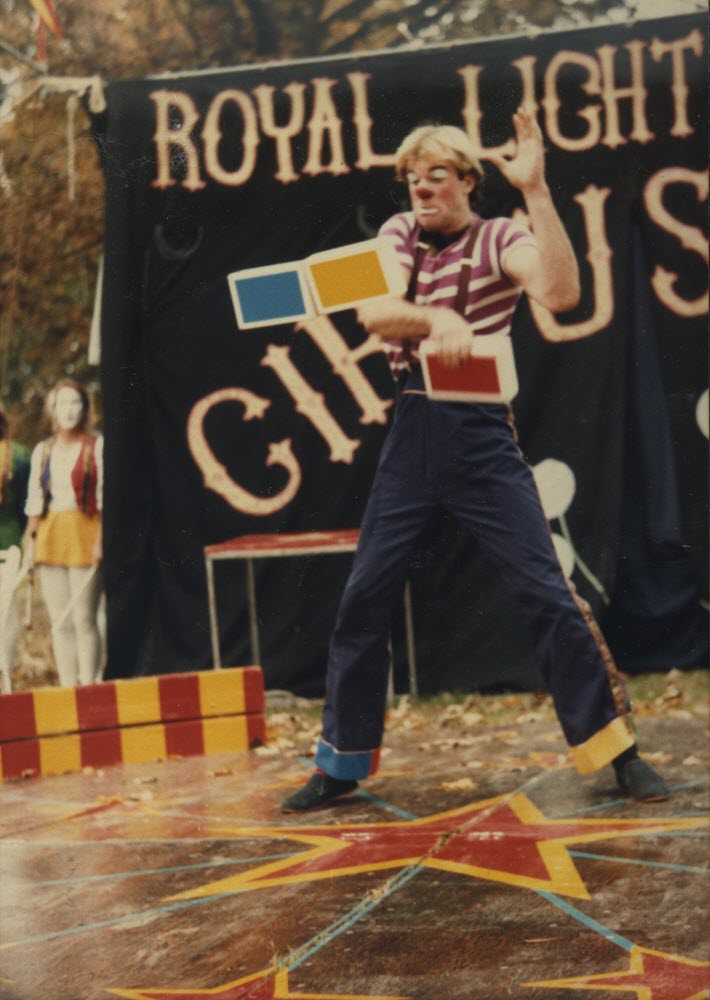 After attending the University of Delaware, John joined the army, and was procured out of basic training for the White House Communications Agency. He worked and traveled with the President for two years, and assisted at the Tokyo Summit, the Bonn Summit, and the Begin Sadat Peace talks at Camp David. After his time in Washington was up, he decided to become an FBI agent, and went back to school (the University of Delaware and The Russian School at Middlebury) to get a degree in Russian language. Upon graduation, John - like many others of his day - heard the call of the grease paint, and did his post graduate work at the Ringling Bros. Clown College. With his Masters in Mirth, he joined the Royal Lichtenstein Circus 1/4 Ring Sidewalk Circus and traveled the United States for two years, juggling, doing acrobatics and magic, story telling and comedy, Houdini's milk can escape, and got to work with a miniature horse, a bird, a couple dogs, two monkeys and a bear named Jill.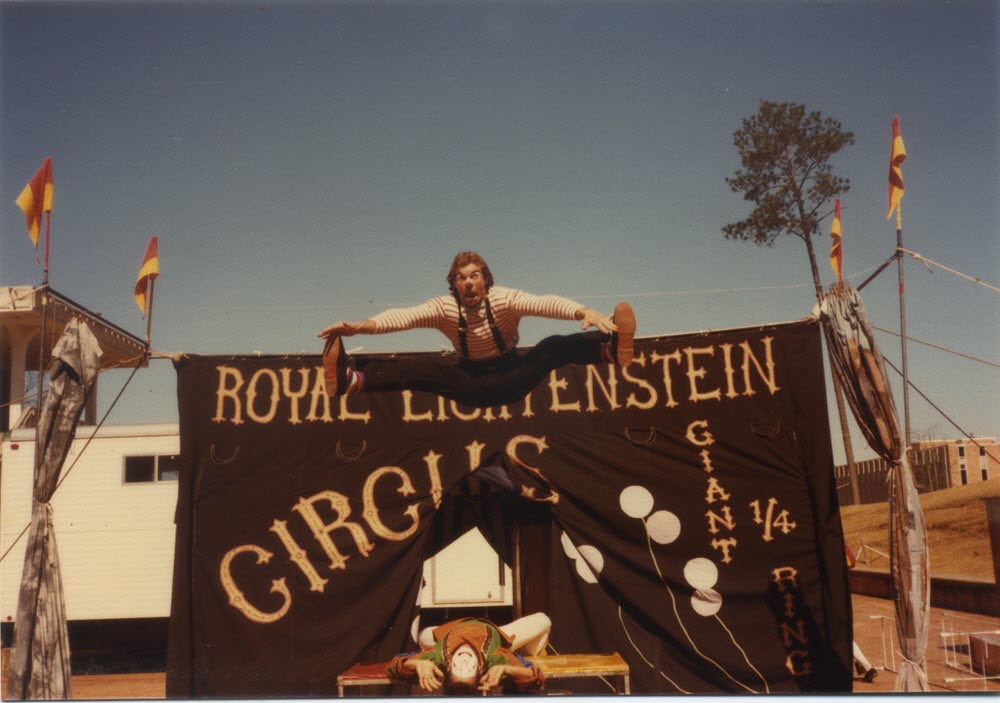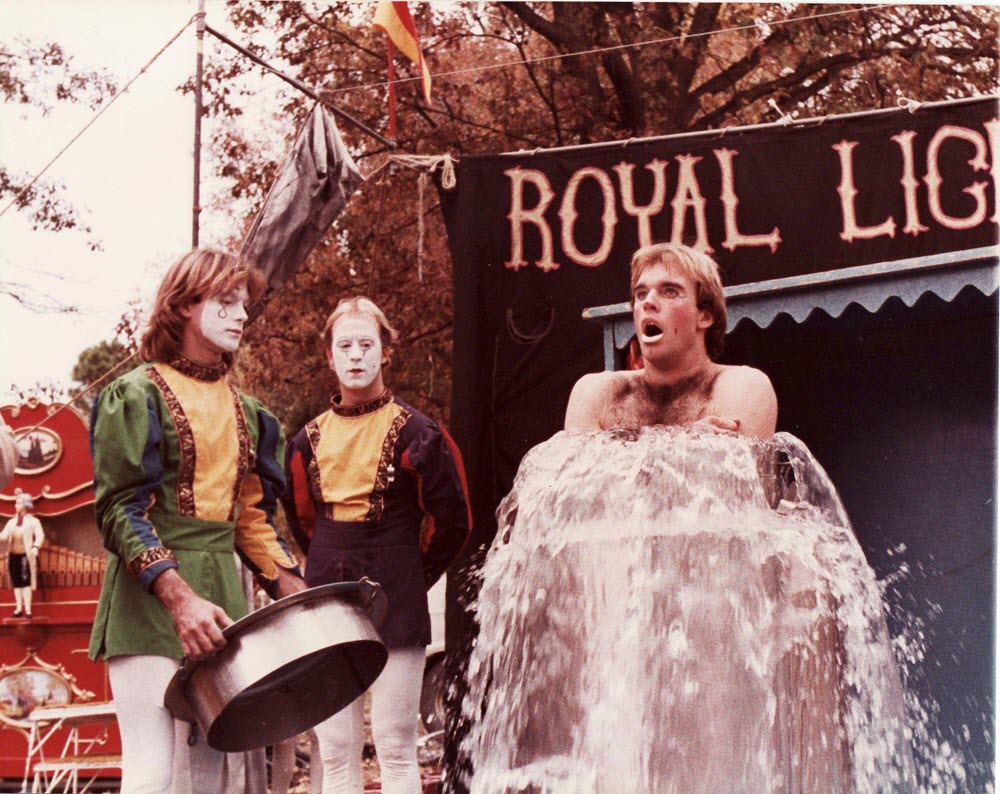 When his circus tour was finished, John had the opportunity to perform at Disneyland, the China International Children's Festival, Magic Land in Bangkok Thailand, the Philadelphia International Children's Festival, Circus Fantasy, the Ringling Bros. Thrill Circus, Musicfest in Montreal, The National Theater, and teamed up with circus star Chris Shelton as half of the Crash Brothers Thrill Show - traveling the world doing comedy acrobatics, two person juggling, unicycling, magic and musical mayhem.
One day, while performing solo at a festival in Wilkes Barre Pennsylvania, a story teller suggested that John should think about doing an educational program - maybe a science show! Bells and sirens went off in John's head. Then the fire engine passed by and in that quiet moment he thought, "Wait - that's perfect! Everything I do is related to science!" He began working on the show in his head, and before long, Science is Everywhere was born. The program was an immediate success, and was in demand for school assemblies, libraries, children's museums, festivals and even corporate family events. In Science is Everywhere, John demonstrates gravity with juggling and a floating hat, talks about famous scientists, uses a Van de Graaff generator to show how basic electricity works, sings a rap song about accidental inventions, and with the help of a young student makes a teacher's head disappear - then discusses whether it really happened or did your brain fool you, dances around and (with the audience) sings about the brain, and finally discusses imagination and how important it is to just reach a little further and work a little harder.
The success of Science is Everywhere encouraged John to begin to write children's music, and together with musical guru Geri Smith, wrote music and lyrics for two CDs - Monkeys in the House and Robot Monkey Head. These CDs combined to win 5 Children's Music Web Awards, and the music is regularly featured on Kids Place Live, SiriusXM Radio, airline audio selections, and the Peabody Award winning radio program Kids Corner with Kathy O'Connell. The song Disco Johnny was a runner up winner of the International Songwriting Competition, and The Duct Tape Festival was featured on NPRs Car Talk.
Larry Groce - host of NPR's Mountain Stage had this to say after seeing a John Hadfield concert - "Everyone enjoyed you, and my three year old is delighting us with spontaneous renditions of Stink Monkey and the bean song. Her grandparents will be impressed…"
NPR humorist and best selling author David Seders said, "I've enjoyed your music, especially the songs I'm Your Toaster and I'm your Brain. You should write a musical - the costumes would be insane."
Once the music became popular, John put together a comedy show for kids and families called Monkeys in the House, named after his award winning song, crowned by WXPN's Kids Corner's end of the year count down. He added Nelson the wise cracking robot bird and Tippytoes the imaginary friend, who comes to life and sings a duet with John after his picture is drawn on the magic drawing board. He threw in some old favorite magic tricks, a robotic monkey head, twirling hats and floating boxes and the Monkeys in the House show was an instant hit at libraries, elementary school family nights, children's museums, pre-schools and festivals up and down the East coast. Monkeys in the House has been featured at Saturday Morning at the National Theater in Washington DC, the Peanut Butter and Jams Kid Concert Series at the World Cafe Live, the XPoNential Music Festival, and the Philadelphia International Children's Festival.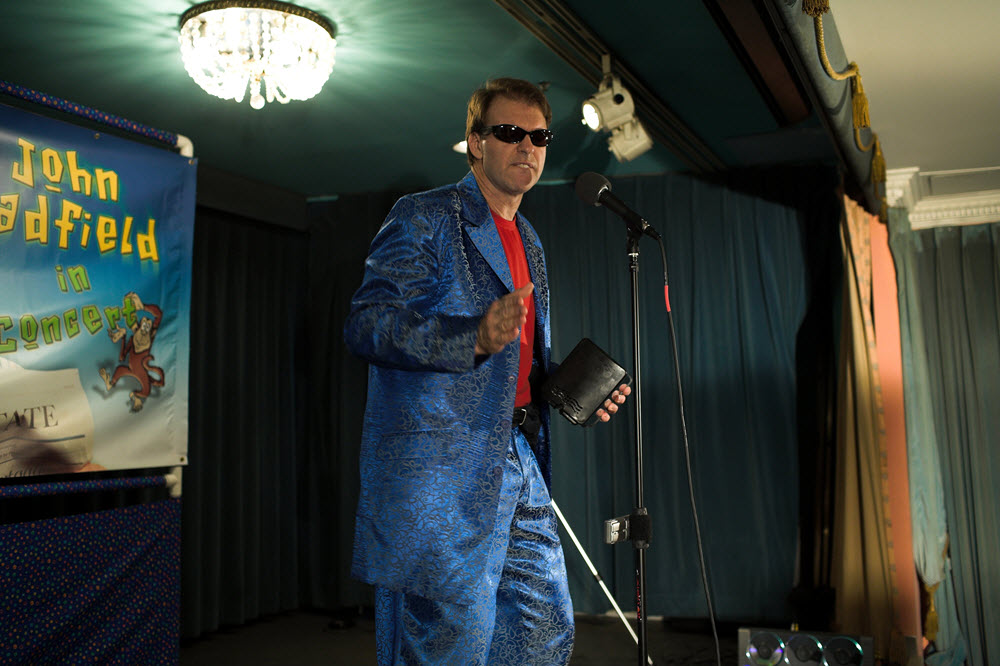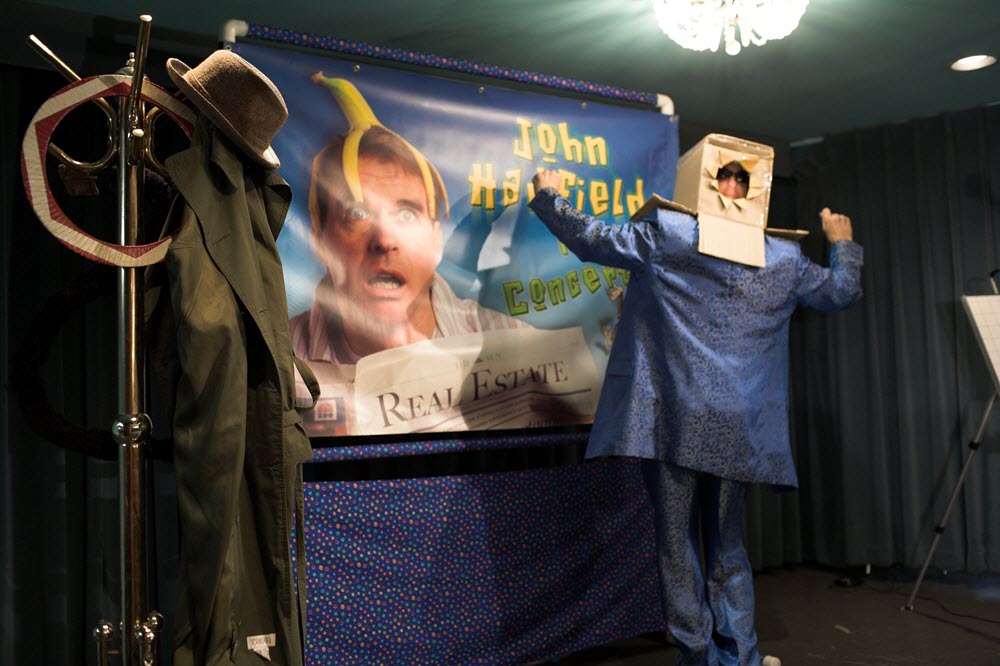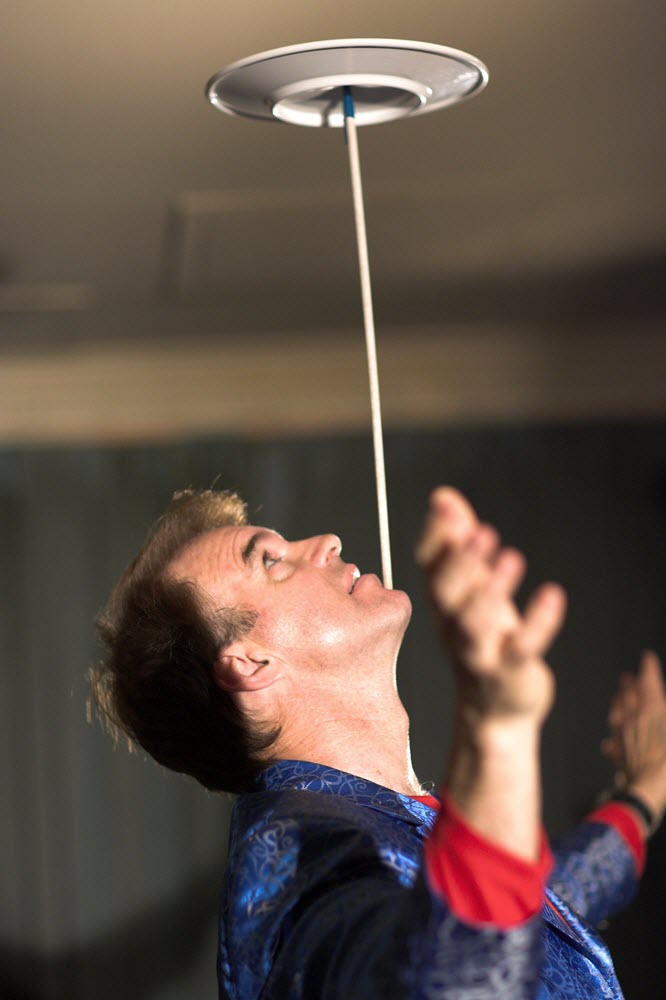 In between science shows and concert gigs, John would get requests to walk stilts at corporate events, holiday events, parades and picnics. Fearless as a 10 foot tall elf, a giant lost pilot with an airplane flying around his head, a tall toy soldier, or even a wacky Waldo look alike with long slinky arms and long legs - John looks like a ten foot tall human cartoon, or something that recently escaped from a Dr. Seuss book.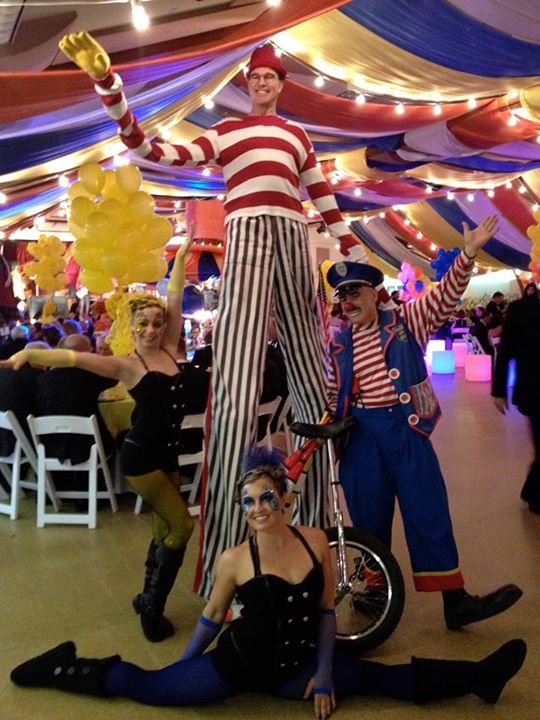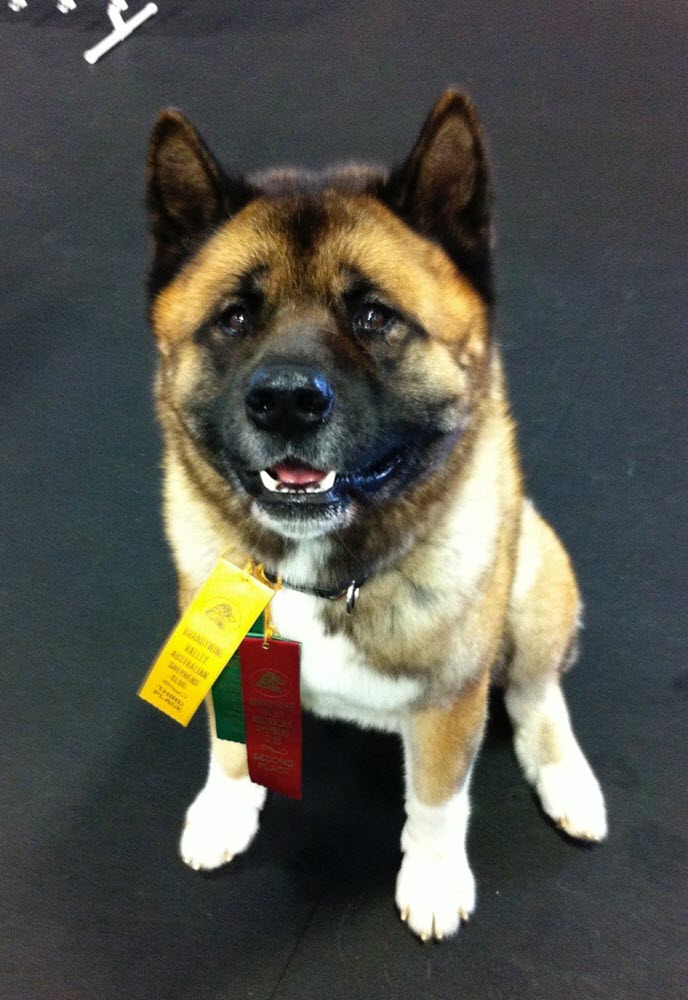 Soon there was a new addition to the performing family - an adorable Akita puppy who was born with his leg twisted and his patella totally luxated. Poor puppy Reggie needed two knee surgeries, physical therapy and muscle building exercises. John began taking him to the Academy of Dog Training and Agility's Swimming Paws program. Before long, John and Reggie were assisting with the Academy's Puppy Head Start program - helping hundreds of puppies learn basic skills and become good canine citizens. Within a year, our dynamic duo were off to the Karen Pryor Academy for Animal Training and Behavior's Professional Dog Trainer Program. Although John was the student and Reggie was the partner, both had to pass the course for John to get his professional trainer certificate. They learned how to target, capture and shape behaviors using positive training and operant conditioning. The common language between dog and person was the clicker. With the clicker, training became a game for the dog - a game that the learner could always win. Back at The Academy of Dog Training, John began teaching Beginner and Intermediate Rally Obedience, Dog Tricks Class and continued to help with the sweet puppies in Puppy Head Start - with Reggie as his amazing demo dog for every class. Reggie became an active learner, practiced some incredible tricks, and was soon begging to be in the show.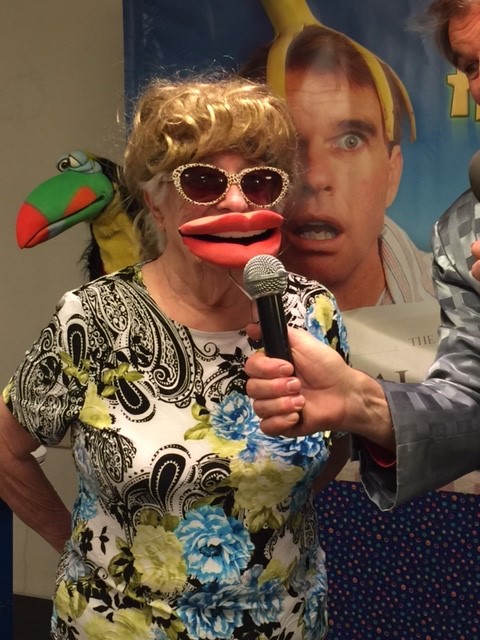 About this time, John's mom had taken a fall and was starting to need more care. Working with her, he realized how important laughter is for the older generation, and how participating in great entertainment could make a person feel young and smart again - if only for an hour. So he set about writing a show for seniors - co-starring Reggie the Dog. With songs about duct tape and dentures, vaudeville skits, spinning plates, a heckling robot bird, an audience member who becomes a Doris Day impersonator, and a game show about famous people that turns into an amazing magic trick, a new show for seniors was born: John Hadfield's Original Wholesome One Man (and one dog) Comedy Variety Show. The program was an instant hit at senior centers, assisted living homes, retirement communities and adult day cares - and of course… Reggie continues to steal every show.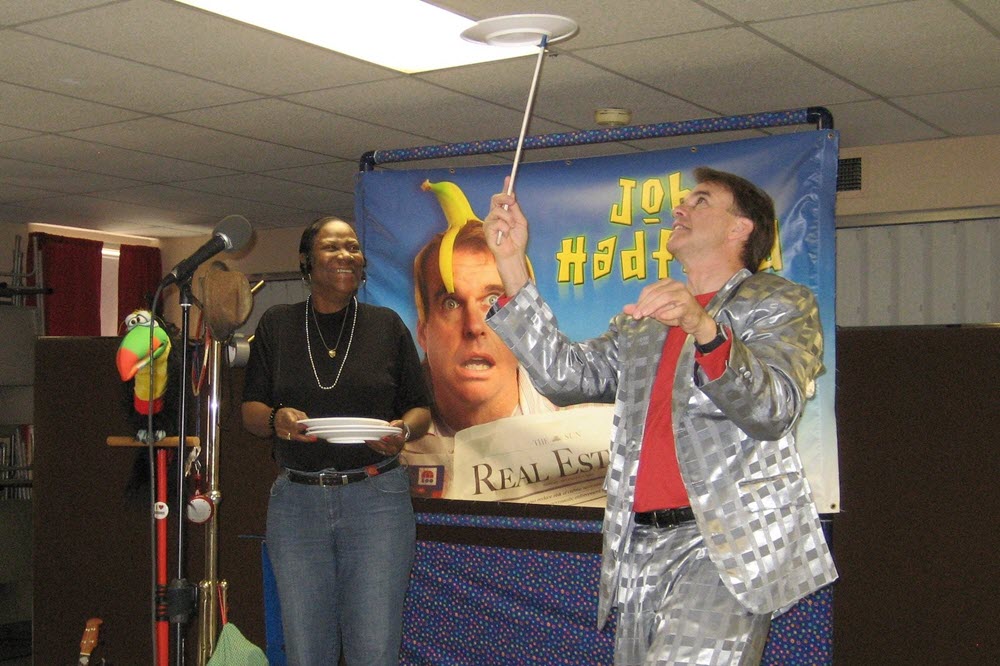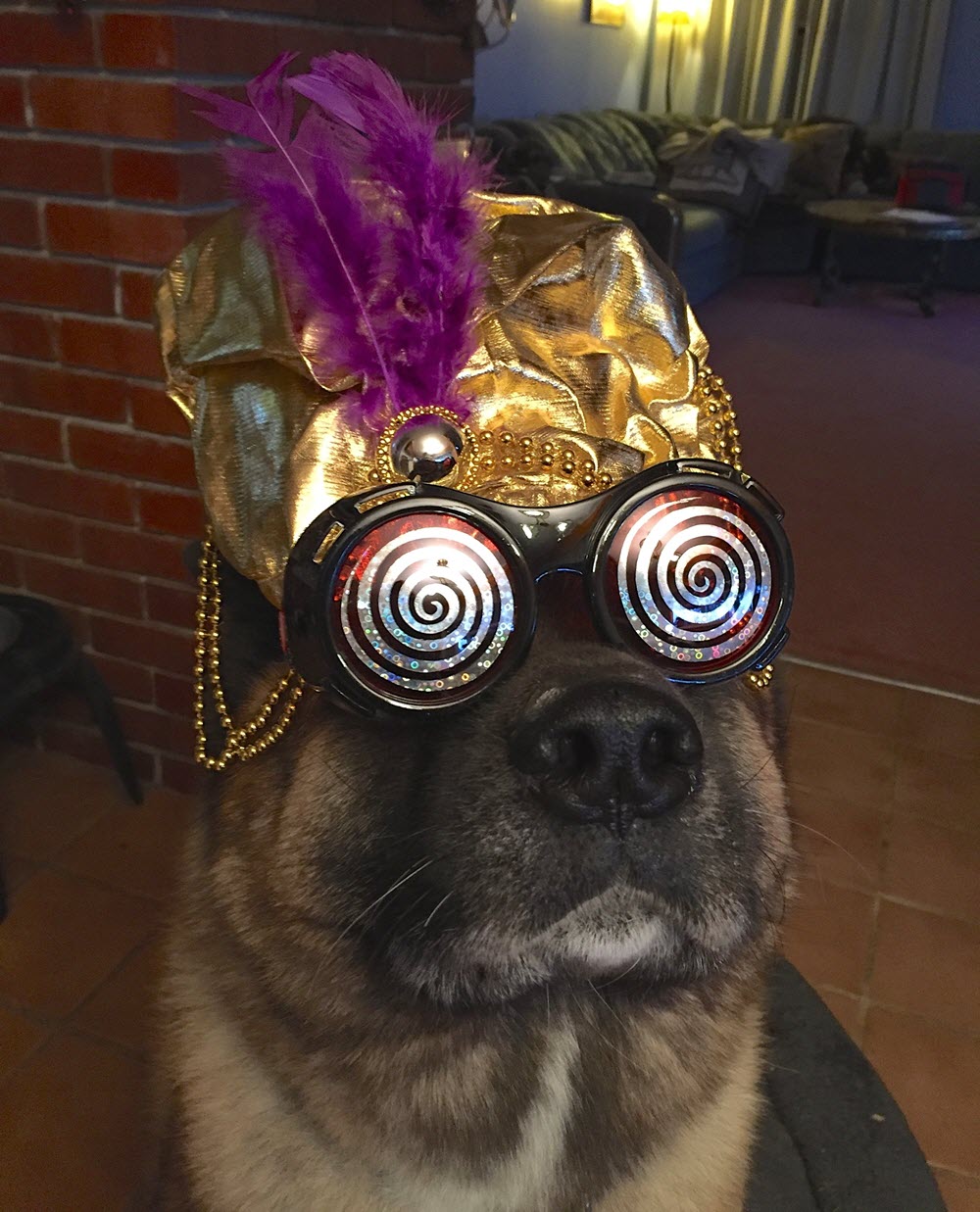 So what does the future hold for our heroes? Let me consult Reggie the psychic, mind reading dog.
"Will John Hadfield be performing at your next event?"
Reggie takes a deep breath, goes into a trance and says…
"It is in your best interest to follow your intuition and schedule this John Hadfield guy for your next event. You'll book it and you'll love it."