Science is Everywhere is the perfect elementary school assembly program. Both entertaining and educational, this outstanding presentation reinforces the idea that science is fun and all around us.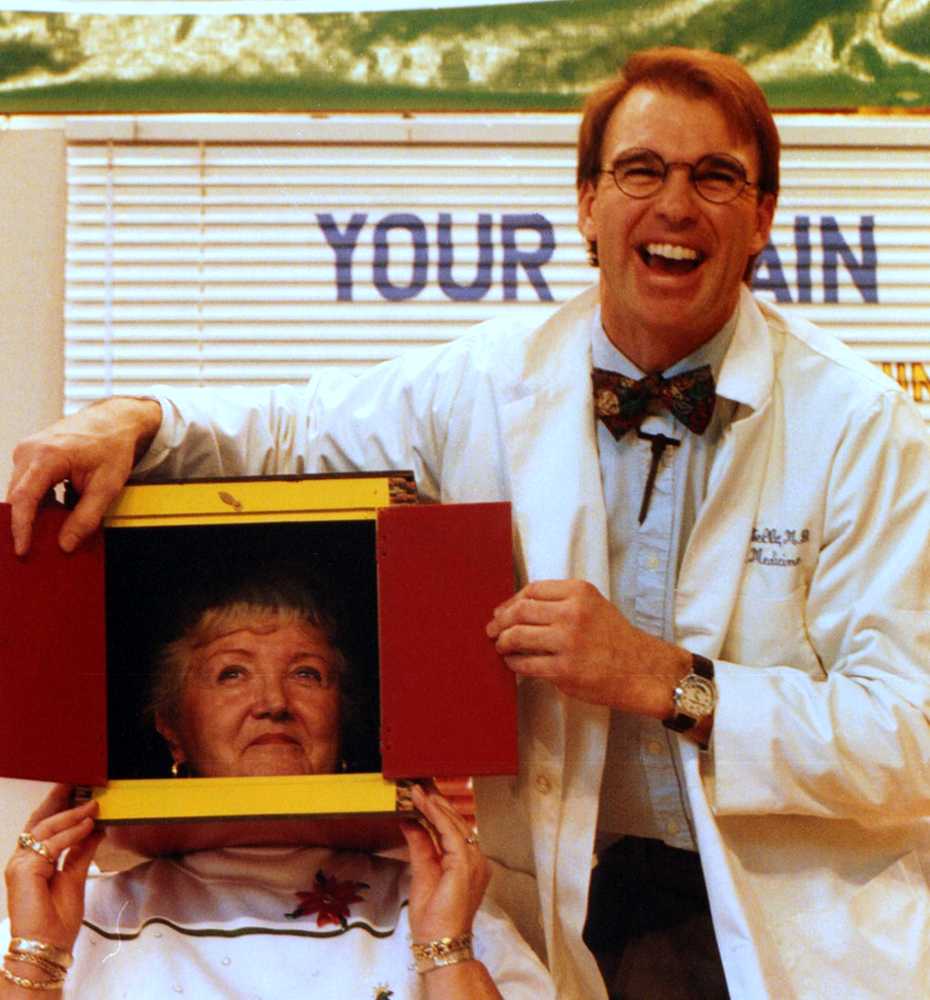 Electricity, gravity, astronomy, and famous inventions have never been more exciting and interesting to young students as John Hadfield raps, explains and throws himself around the stage in Science is Everywhere! Hats float in the air, Rice Krispies fly, a student's hair stands up and a teacher's head disappears as John proves beyond a doubt that science is all around us and is present in everything we see and do. Using music, illusion, balancing and juggling, this award winning singer-songwriter and former circus performer strikes gold with a program that teaches and inspires.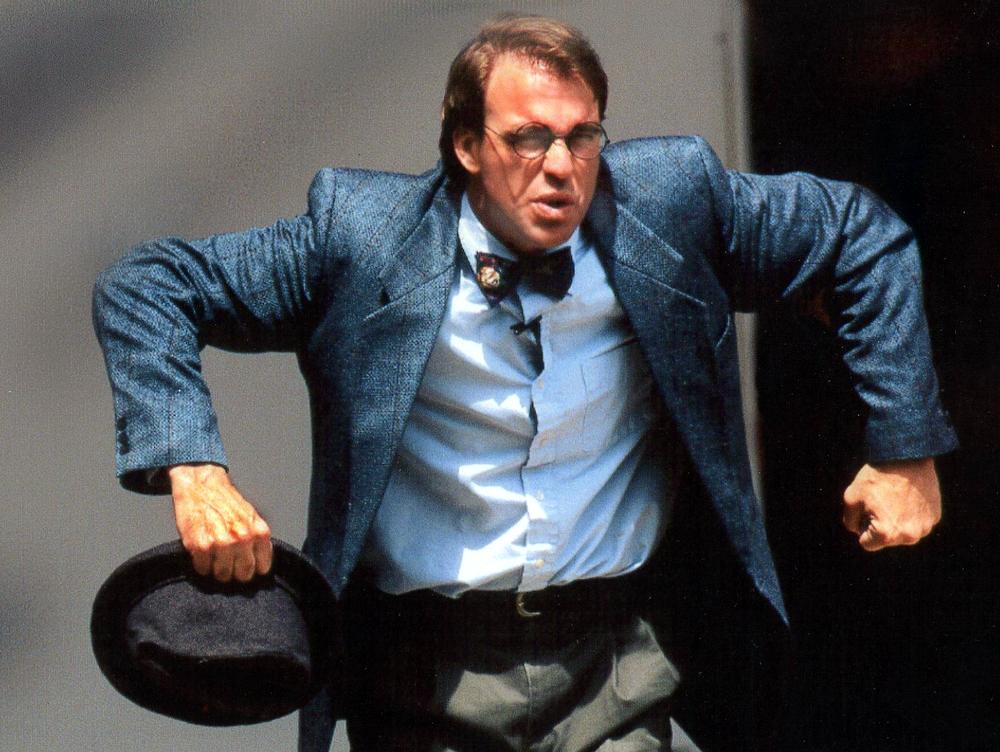 Science is Everywhere! is the perfect elementary school assembly program, and is also a family friendly library favorite. It has been featured at The Franklin Institute, The Grand Opera House, The National Theater, The Colonial Theater, The Philadelphia International Children's Festival, and hundreds of schools, libraries, camps and festivals throughout the United States.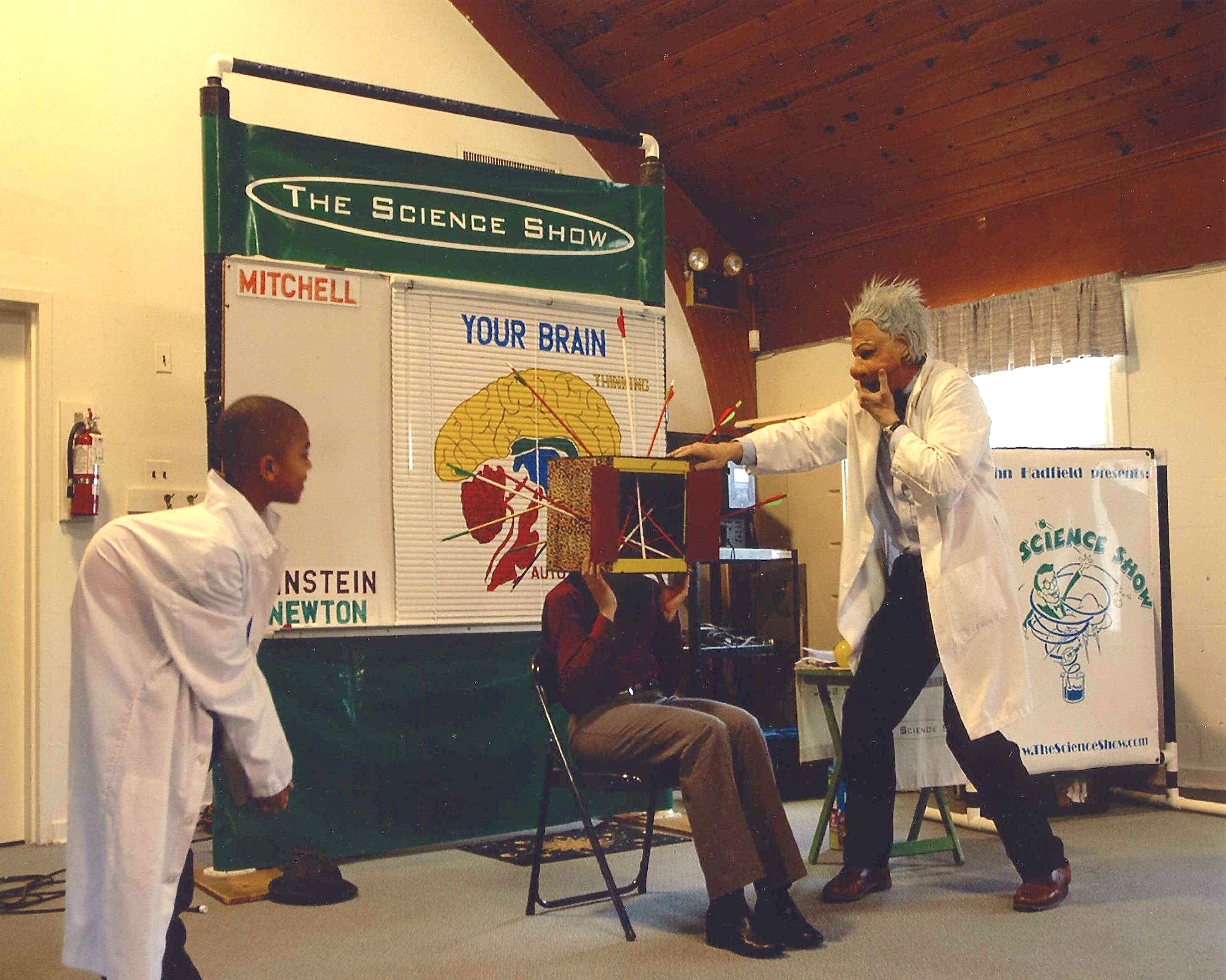 What the critics are saying...
"If you can imagine John Tesh and Bill Nye the Science Guy having a child and sending him to Clown College, you would have a pretty good idea what the students at Chadds Ford Elementary School were treated to Nov. 9th."

The Kennett Paper Kennett Square, PA

"Indeed, in his whirlwind 45-minute show, Hadfield covered lightning, gravity, safety glass and brain surgery, all the while juggling, joking, singing, break dancing, playing the guitar and controlling a high-tech sound system with switches hidden in various placed in his clothing."

The Patriot News Harrisburg, PA

"Hadfield's starting his third decade of wacko but dead-serious clowning for school kids. His current solo act, called 'The Science Show,' is designed to make science irresistible to youngsters, and by all accounts, it does."
"Whether it was a catchy sing-along about the brain, generating static electricity to send rice cereal flying out of a hand, or making a woman's head disappear, Hadfield was able to keep everyone's attention while they were learning as well."

Daily Local News Chester County PA

"According to Sir Isaac Newton, everything that goes up must come down. Unless, of course, it's an apple in John Hadfield's Science Show for kids."

University of Delaware Messenger
Watch the promo video below!
"As he tried to keep his hat from 'floating' away, Hadfield discussed gravity, the moon's pull creating the earth's tides, and astronauts growing about two inches taller in the weightlessness of space."

The Daily Times Delaware County, PA

"John makes the material understandable even to the little kids, but condescends to no one; a few jokes are designed to go over the children's heads but serve to keep the teachers on their toes. This, in turn, makes the kids pay even closer attention."
"His one-man show has spawned a thirst for learning in kids in kindergarten through 6th grade. It's an entertaining and enlightening introduction to a number of scientific principles and inventors."

The News Journal Wilmington, DE