Ideal for a Family Night or library program, this wacky and innovative program combines original funny songs, wise cracking robots, magic, juggling and comedy surprises. Available with or without Reggie the piano playing mind-reading dog...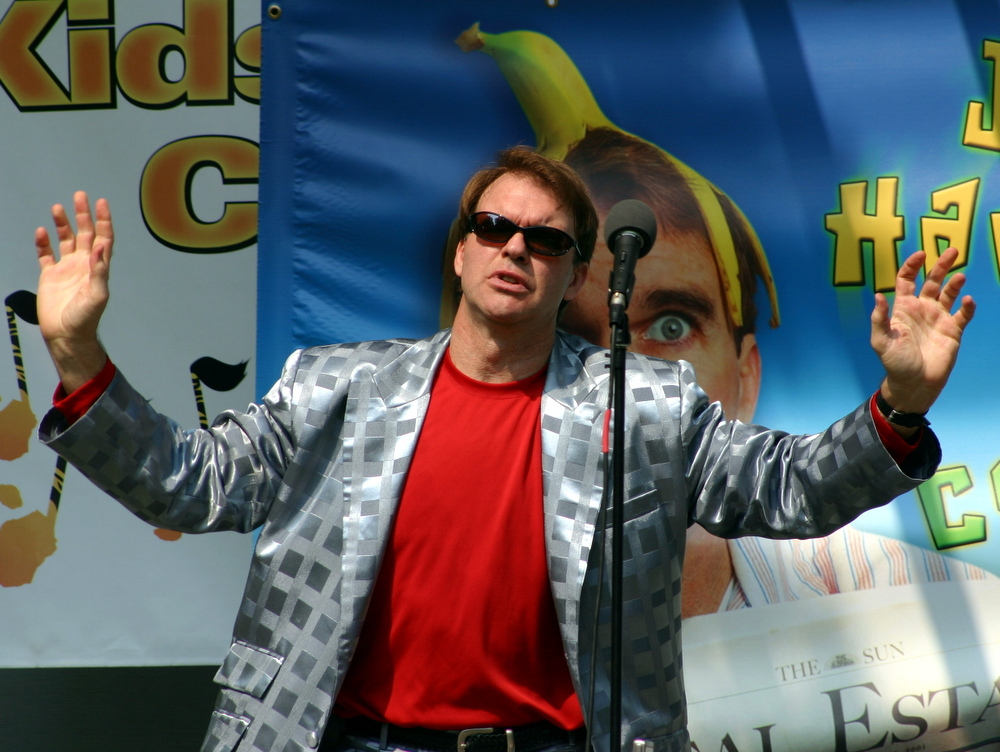 With outrageous comedy, original funny songs, amazing magic, cool juggling tricks, robots and a piano playing mind-reading dog, Monkeys in the House is the perfect show for kids and families. Award winning singer songwriter and former circus performer John Hadfield sings the blues with his favorite toaster, spins plates, matches wits with his robot bird Nelson, sings a duet with his imaginary friend Tippytoes (who magically comes to life), tosses hats, sits on whoopee cushions, and tries to motivate Reggie - the world's funniest and most talented dog.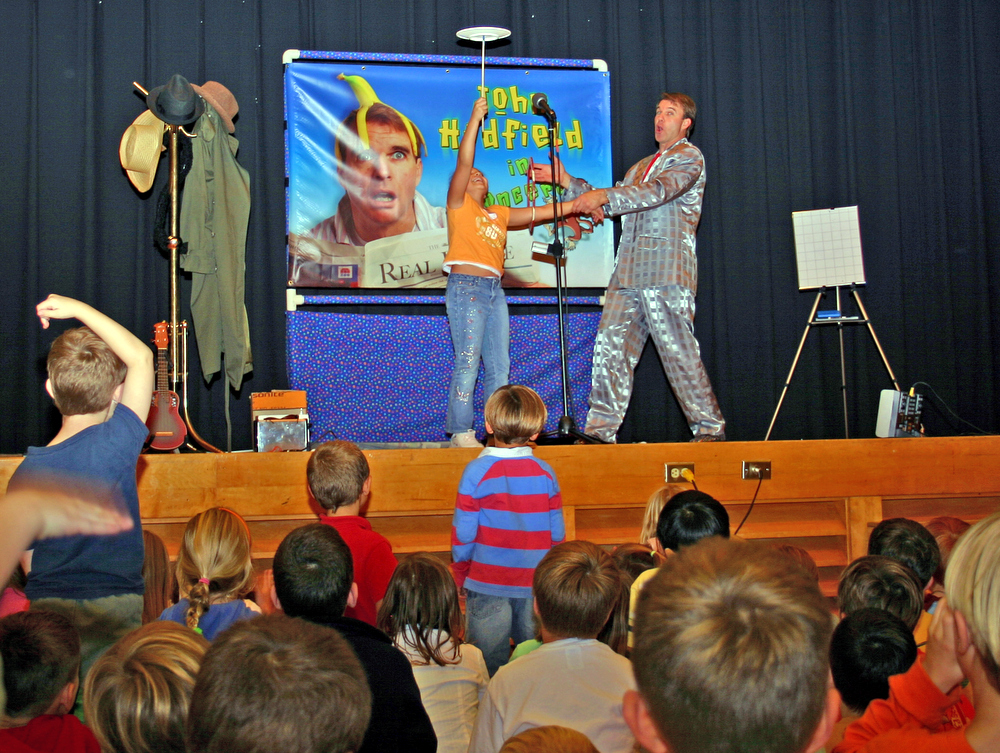 This delightfully wacky program will thrill audiences at school assemblies, library events, festivals, day care centers, corporate family functions, picnics, and any other event that needs a dash of fun and absurdity. A scaled down version of this show is also available for birthday parties!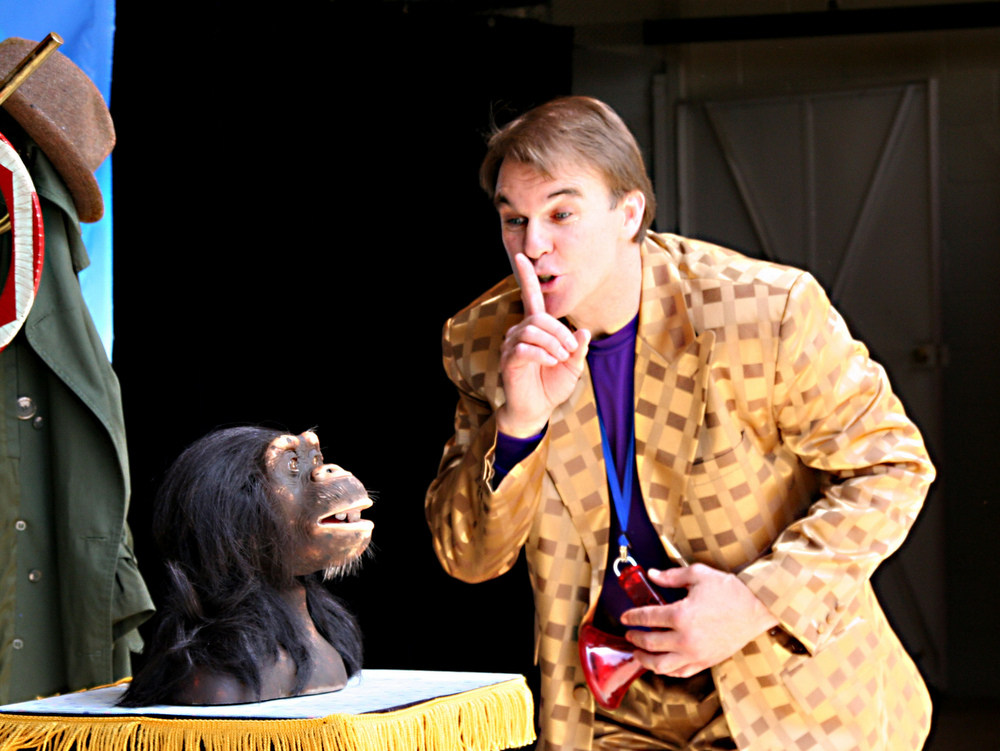 Watch the promo video below!